Breakfast Muffins
This is one of Mrs Caplan's and Mrs Darwin's favourites - it is really simple but very tasty!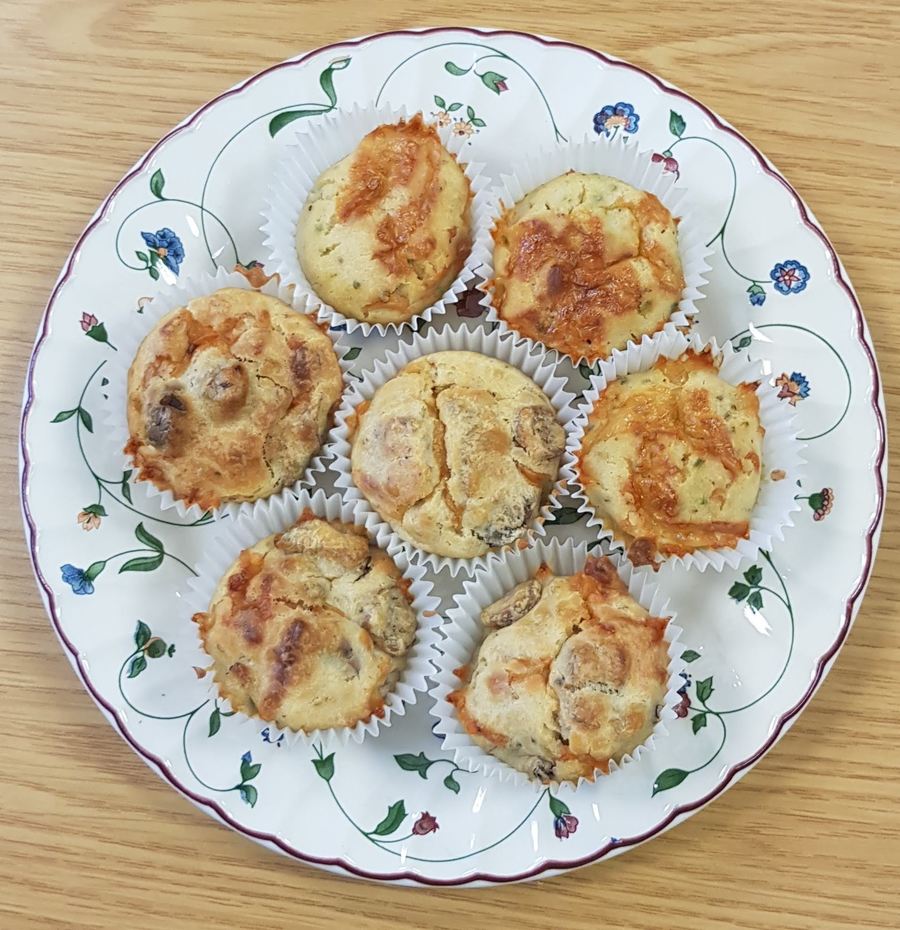 Ingredients - if you haven't got everything on the list why not try alternatives and see what happens!
800g self -raising flour
200ml milk
100ml vegetable oil
1 large egg
A pinch of salt and pepper
1/2 teaspoon of garlic granules and 1/2 teaspoon of Italian herbs
100g mature cheese
Chopped spring onions
Chopped cooked sausage
Pre-cooked bacon lardons
1/2 teaspoon of chopped chives
Step 1 - After washing your hands, collect all your ingredients together.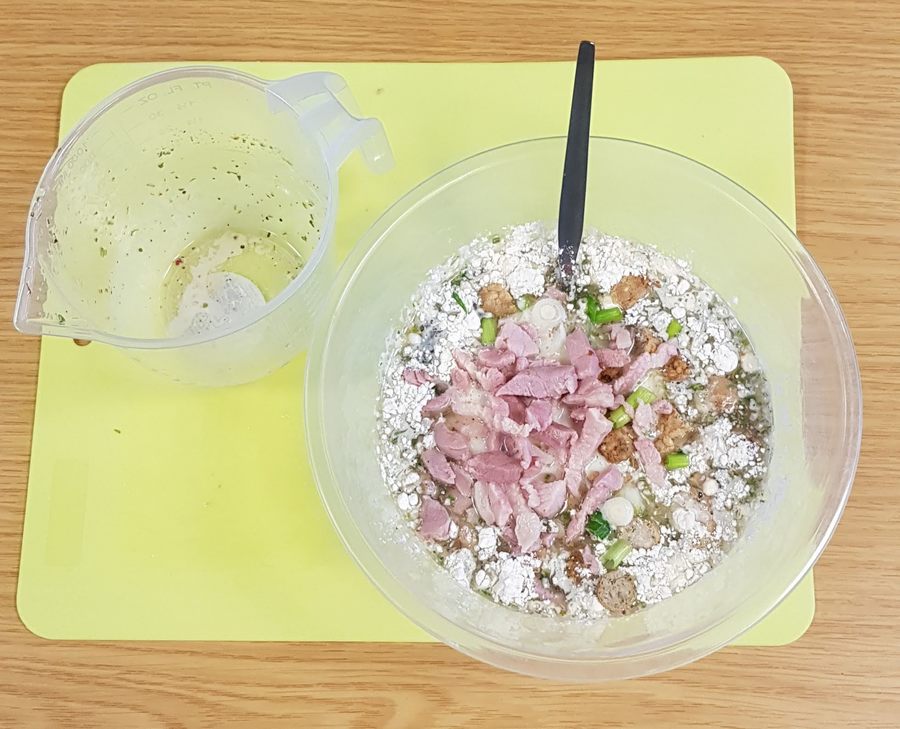 Step 2 - Add all ingredients into a mixing bowl.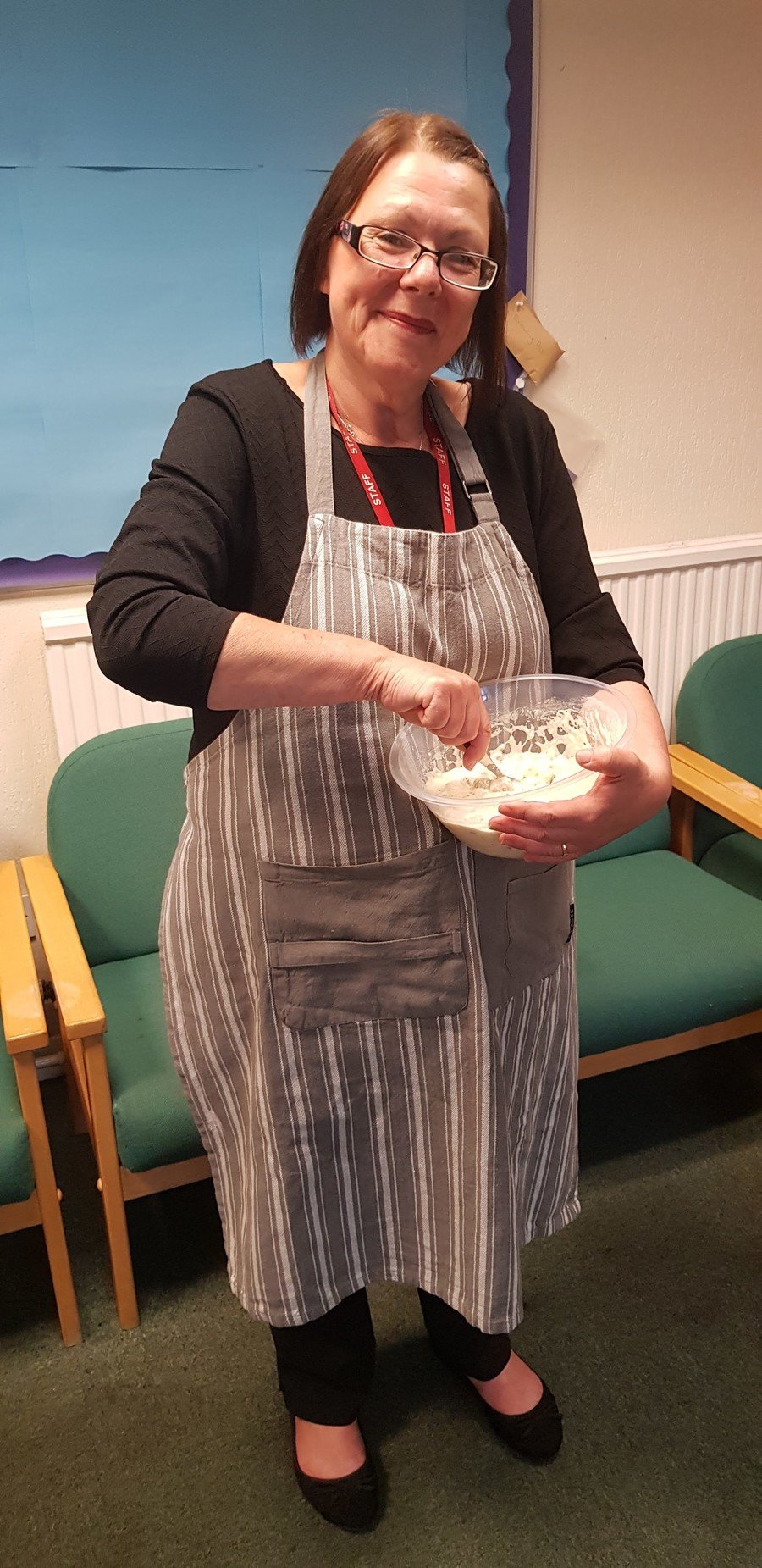 Step 3 - Mix them altogether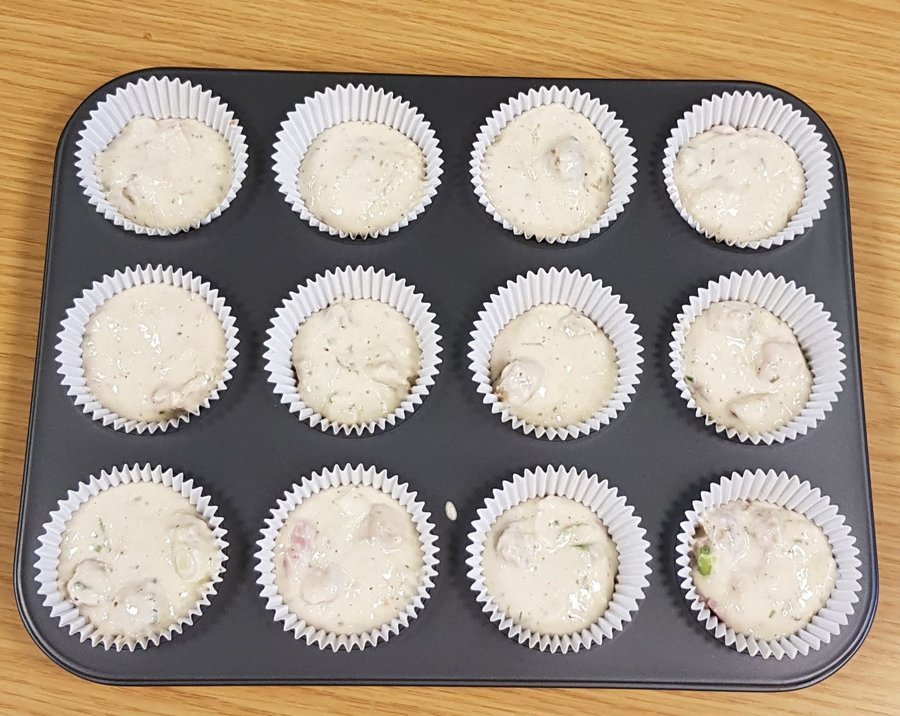 Step 4 - Put the mix into your muffin cases - making them about half full!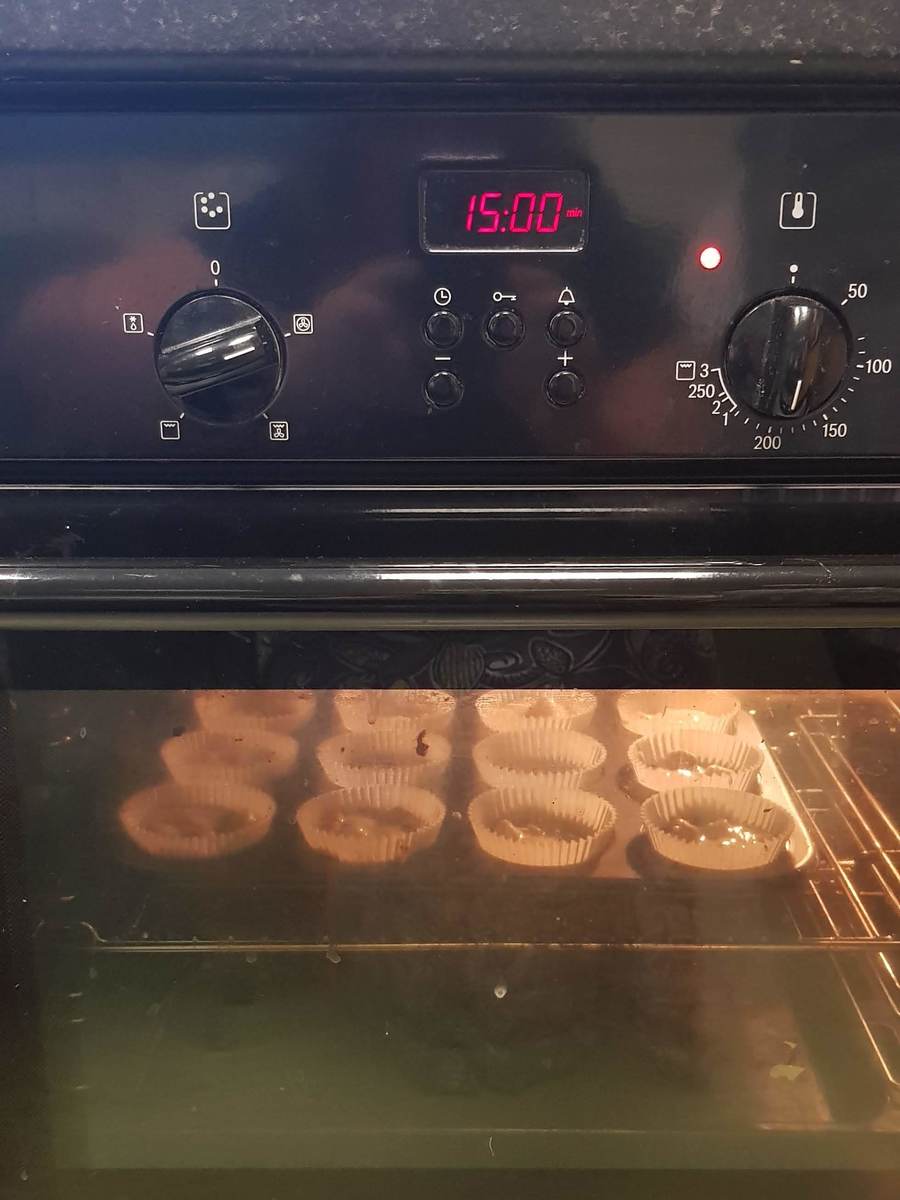 Step 5 - Put them into the oven on 180 degrees/ Gas mark 4 for 15 minutes. The oven may need to be a little hotter if it isn't a fan oven.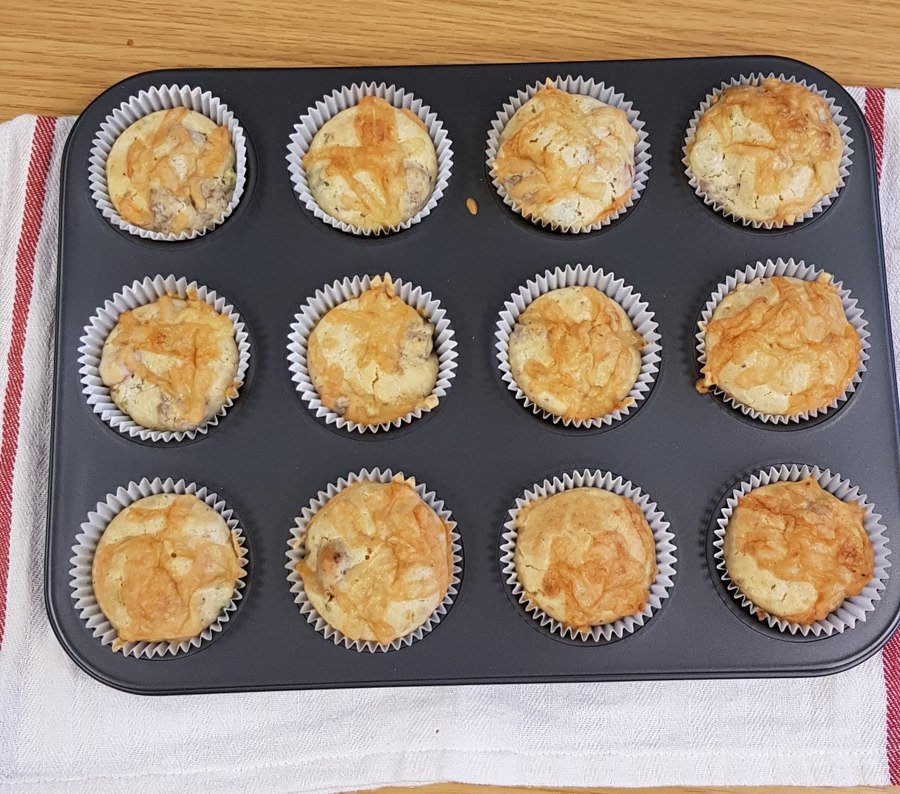 Step 6 - Carefully take them out of the oven and enjoy warm!